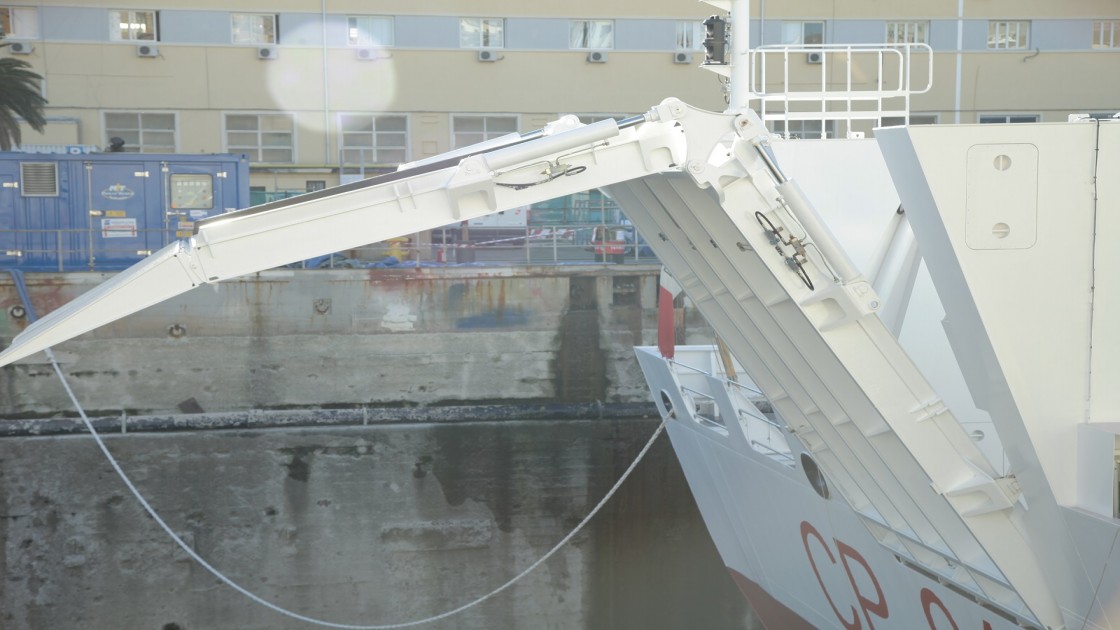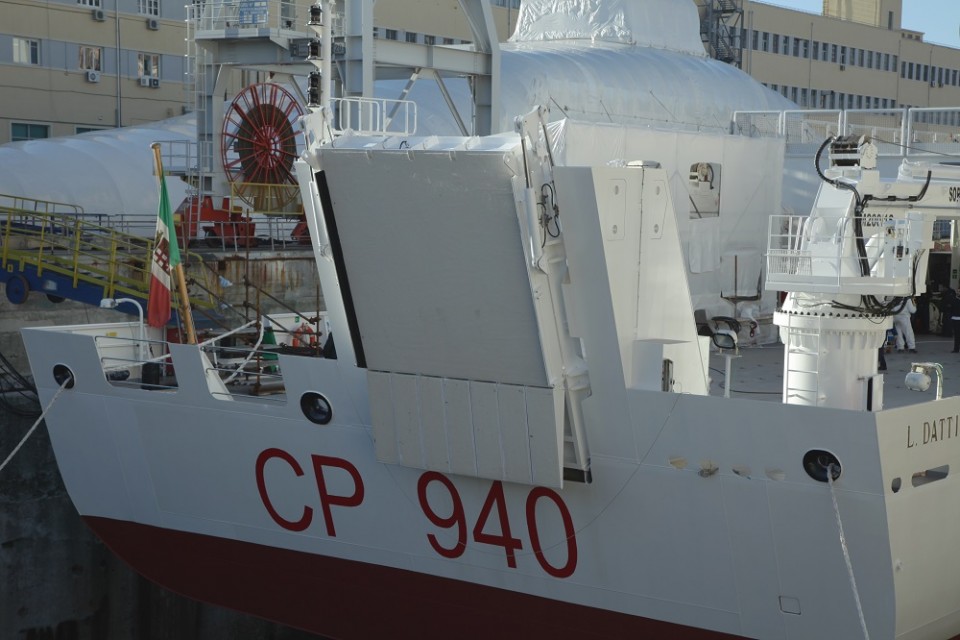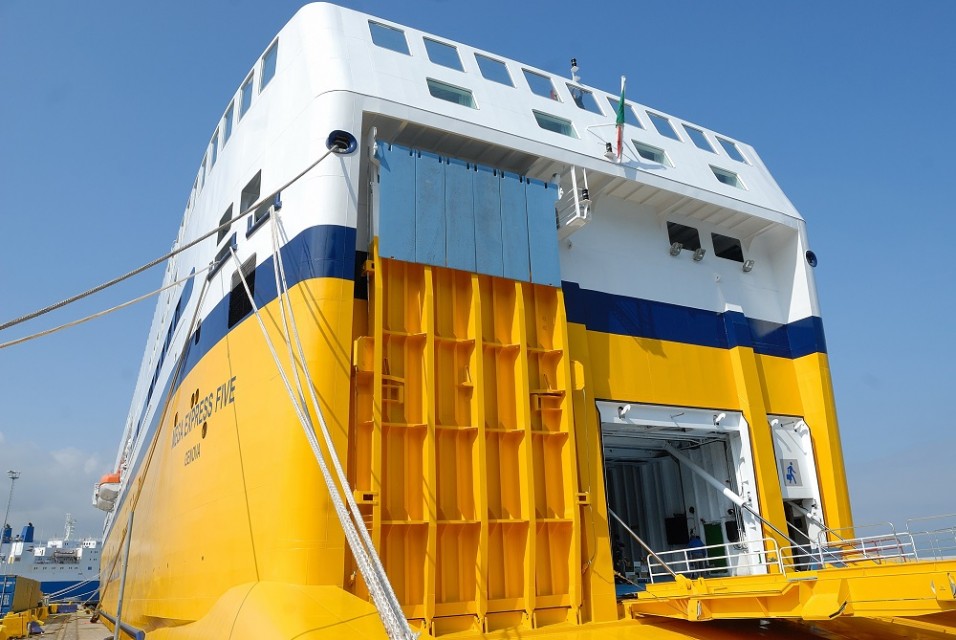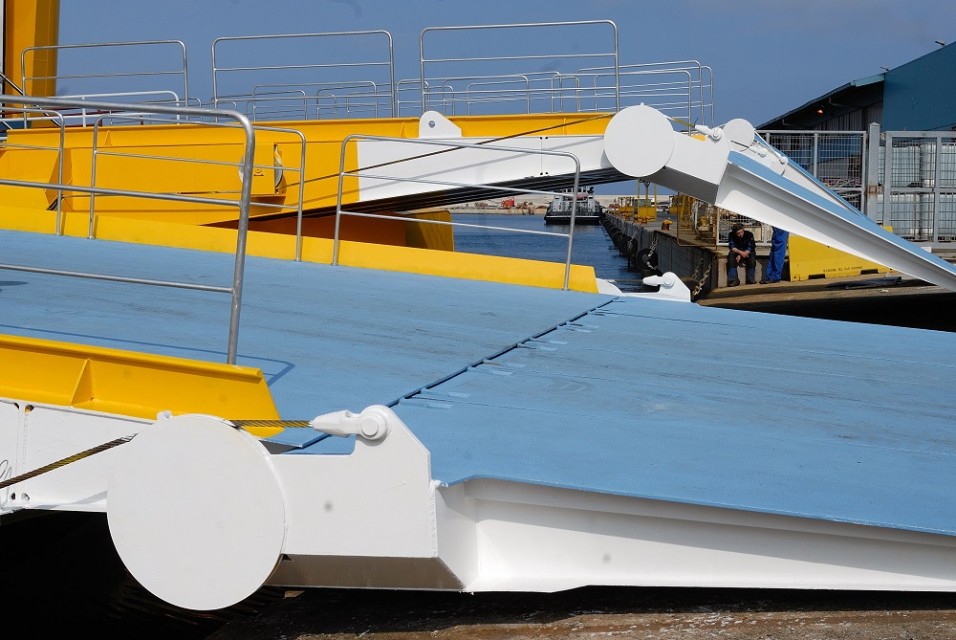 SeaNet Group supplies stern and side ramps for both ferries and naval vessels.
Seanet Group designs stern ramps (for loading and unloading trailers, cars and for passengers boarding) or side ramps (for loading and unloading vehicles and trucks when high degree of cargo access flexibility is requested) in accordance with the ship's dimensions and any possible quay heights; they are therefore manufactured for optimum operational efficiency.
The design of the ramps enables minimum time to be spent in port, ensuring easy operation.
The ramps are powered by HPP - hydraulic power pack that can be supplied by SeaNet if requested and steel wires.
Stern ramps may be of folding type, built in two sections with flaps with open girder frame or closed box design.
The ramps in closed position are blocked by hydraulic operated clamps.
The water tightness is ensured by suitable EPDM gasket.
Stern and side ramps are designed and manufactured to meet Clas society rules and requirements.
markets
references
| year | builder | owner shipyard | system supplied | ship |
| --- | --- | --- | --- | --- |
| 2014 | Fincantieri | Italian Coast Guard | | Ubaldo Diciotti |
| 2013 | Fincantieri | Italian Coast Guard | | Luigi Dattilo |
| 2009 | Corsica Ferries | Corsica Ferries | | Mega Express Five |
| 1983 | Visentini | // | | Giano |
| 1982 | Visentini | Caronte | | Villa San Giovanni |
| 1980 | Visentini | // | | Bridge |
| 1979 | Visentini | // | | Ulisse |