M/Y shell platforms & doors (stern and side)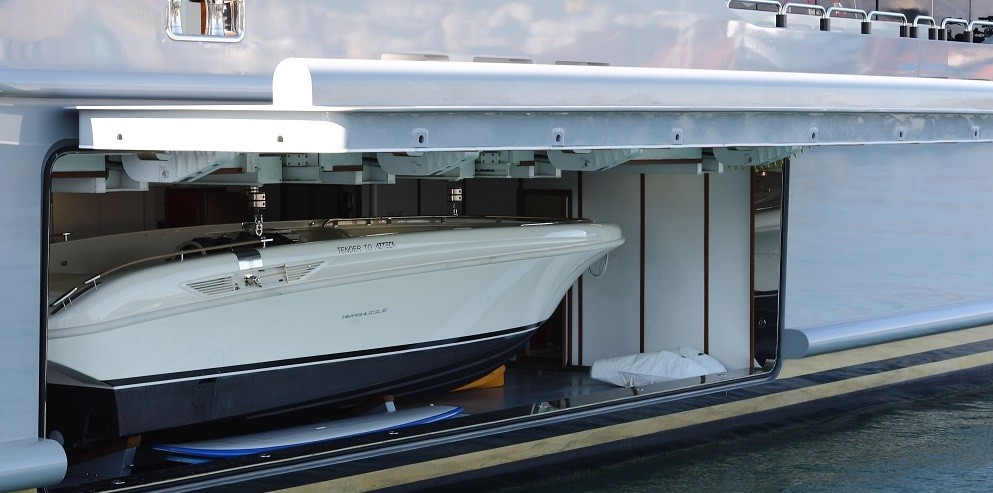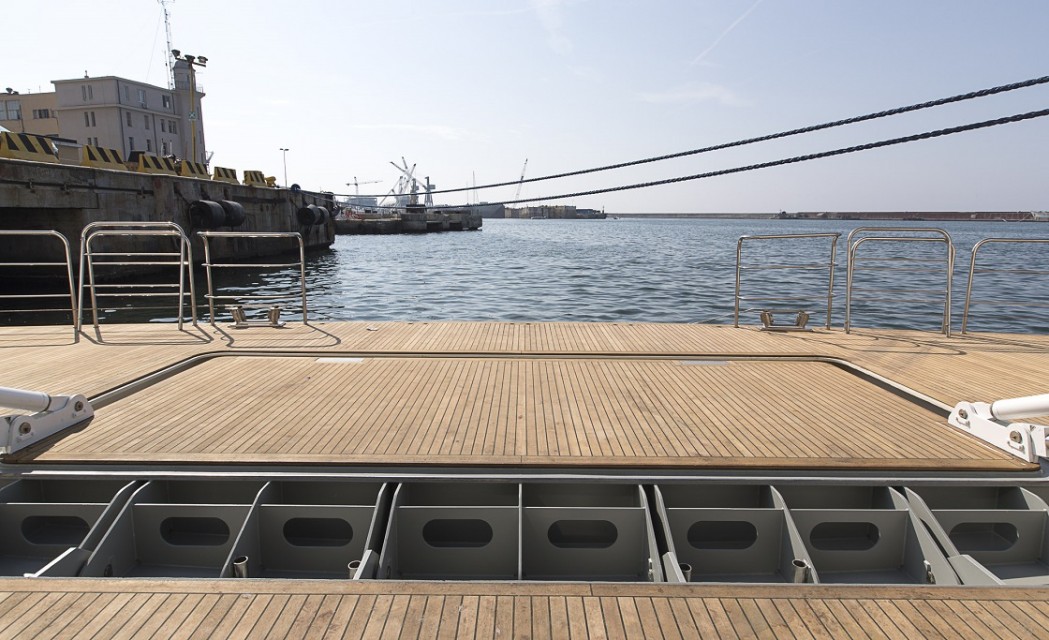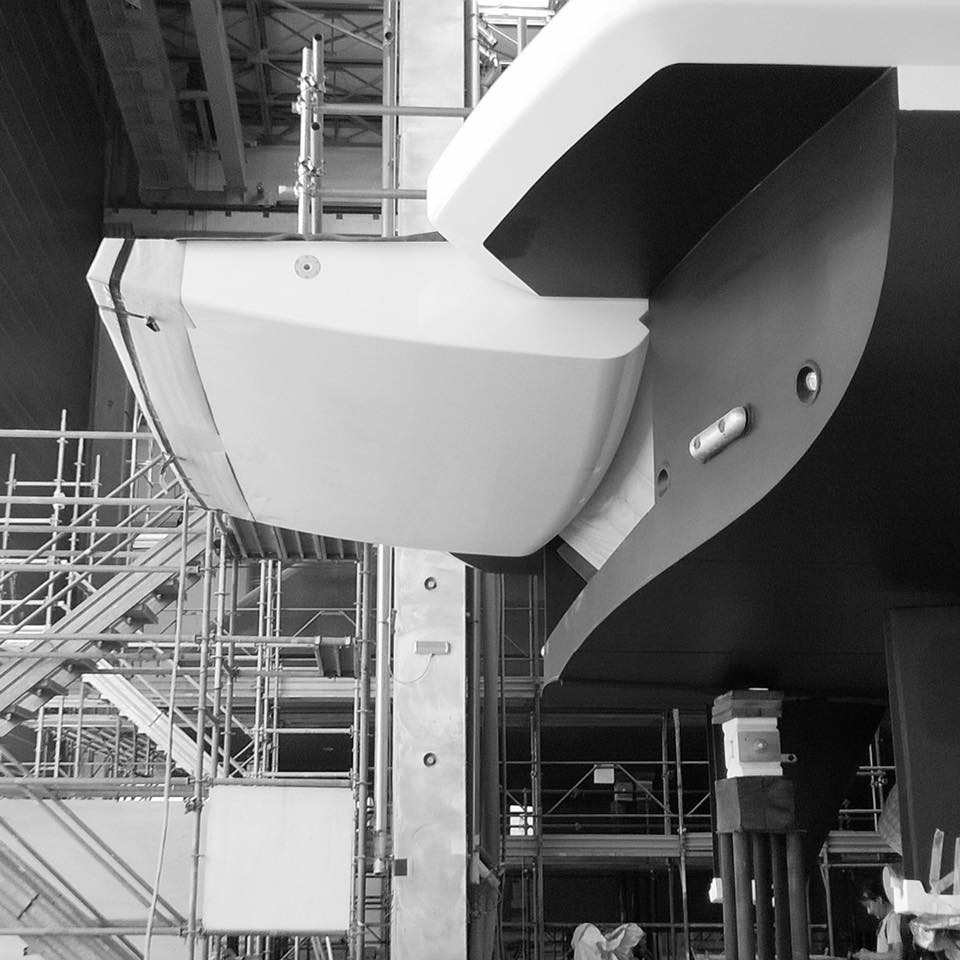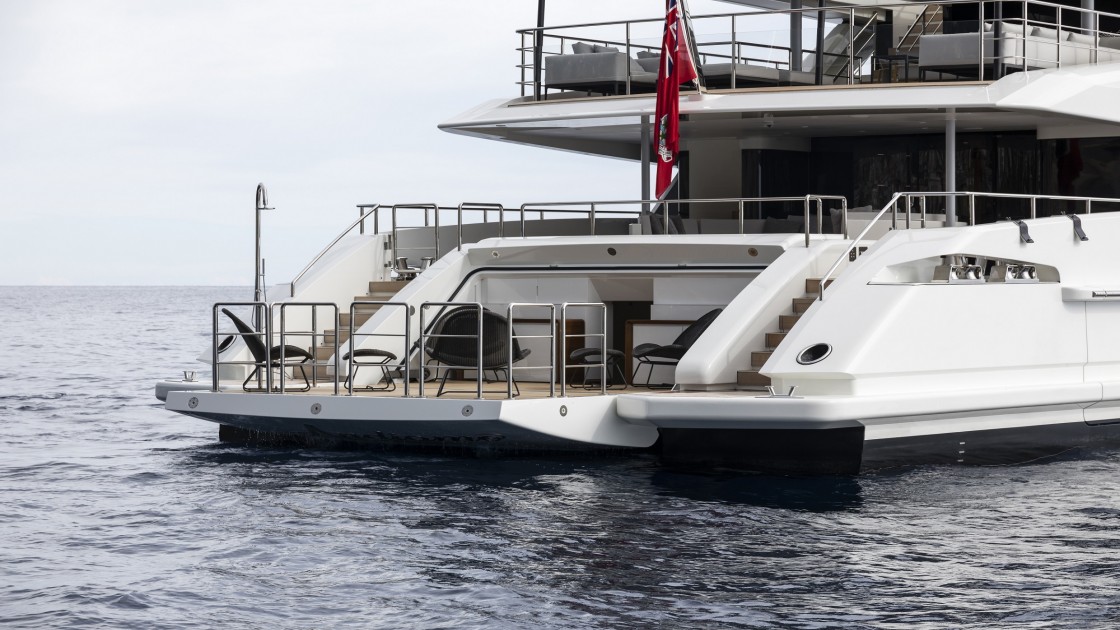 SeaNet Group supplies mega-yachts shell platforms & doors (garage doors, side doors, marine terraces; etc.) of any size according to yacht requirements.
SeaNet Group also supplies garage doors integrated with overhead cranes for the handling of different loads and vehicles.
They are supplied with electrical or hydraulic actuators, control panel and local button board.
Opening-type:
downward opening (marina terrace)
simple hinged upward opening
roto-translating hinged upward opening
pantograph side hinged
Downward opening doors are recessed for teak finishing, upward doors can be supplied in open or closed web structure.
Door and frame structure are made by metal or composite material as per customer request; locking pins are made in stainless steel or in lightweight alloy.
Using an approved sealing, we can guarantee the water tightness of SeaNet shell doors.
All the doors have inspection covers that can be opened to guarantee the easy maintenance of the hinges, locking pins and mechanical components; door and locking pins status are sent to the wheelhouse for monitoring or control purpose.
markets
references
| year | builder | owner shipyard | system supplied | ship |
| --- | --- | --- | --- | --- |
| 2017 | Baglietto | Private | | Andiamo |
| 2016 | Amico & Co | Private | | Queen Miri |
| 2014 | Azimut - Benetti | // | | Vica |
| 2013 | Azimut - Benetti | Private | | Surpina |
| 2012 | Mariotti | Private | | Rahil |
| 2010 | CRN (Ferretti Group) | Private | | Azteca |