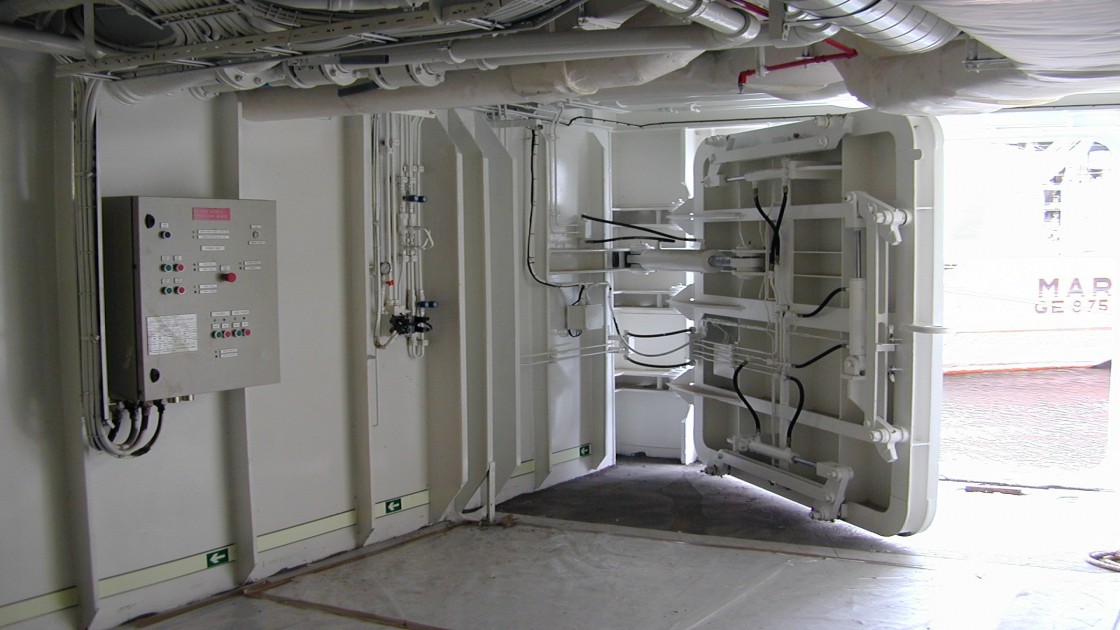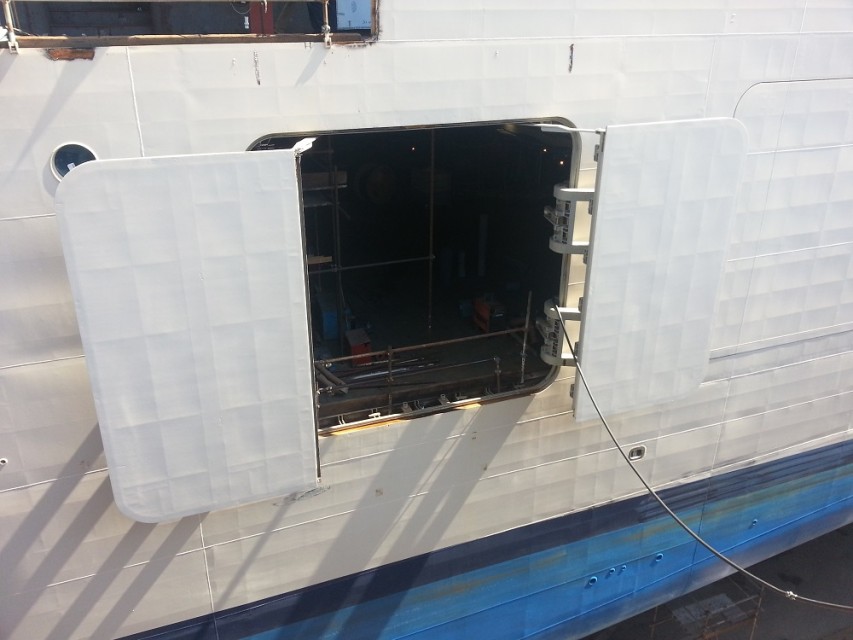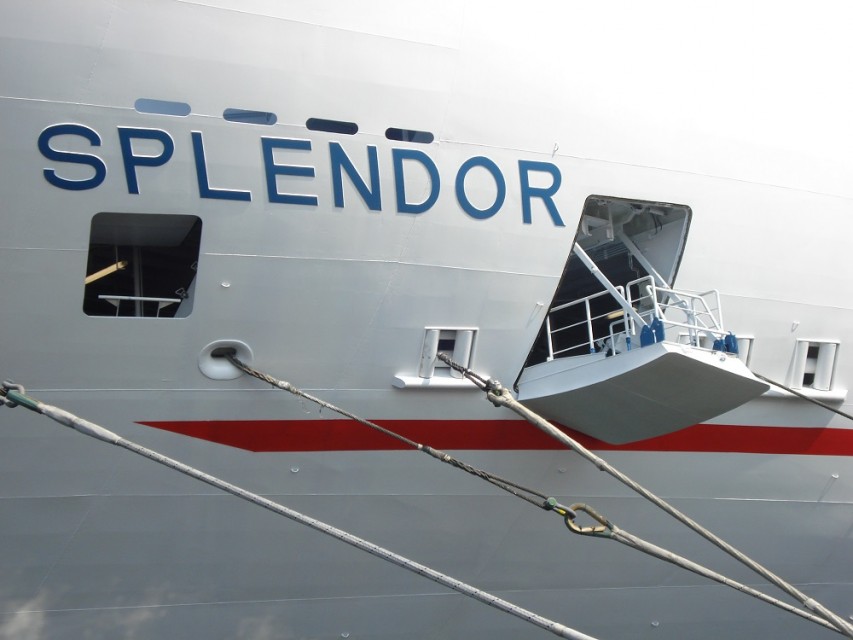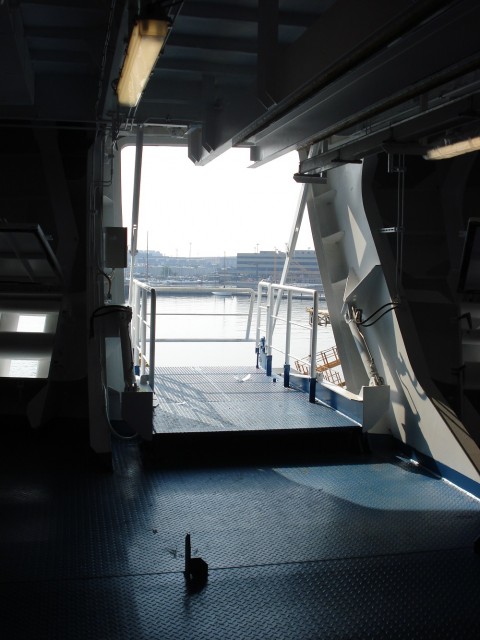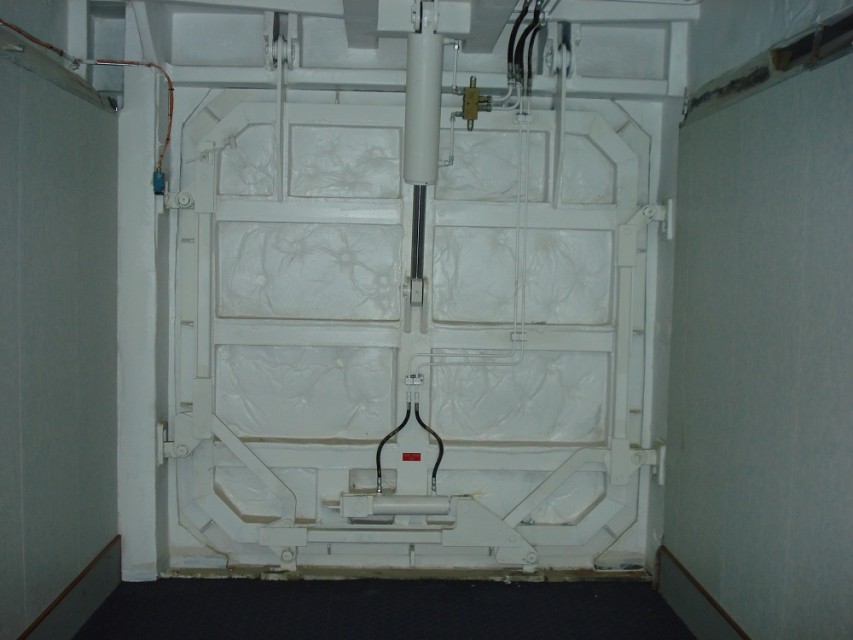 SeaNet Group supplies all sorts of shell doors, including:
embarkation side doors
provision side doors
crew entrance side doors
service side doors
containers, cars and boats garage side doors
tender embarkation platforms
SeaNet Group supplies side doors with single or double leaf door, hinged with opening inward or outward or side doors with pantograph hinges, outward opening.
In the closed position, they are recessed into the vessel flush and aligned with the surrounding shell plate.
Side doors size: we can deliver doors of every size on request, our trackrecord ranges from small passenger access doors to large side doors with a clear opening of 5000mm x12000mm.
The rotational movement can be obtained by means of hydraulic cylinders or electrical actuators.
Hydraulic doors are powered by HPP - hydraulic power pack that can be supplied by SeaNet on requested; electric doors are powered by ship electrical power line.
Each side door is supplied with a Local Maneuver Cabinet, fitted with all the necessary controls for door opening/closing, wedge locking/unlocking and HPP start/stop.
Our shell doors systems do not necessitate of particular mechanical maintenance, are custom designed based on the ship's hull shape according to customer and registry requirements and are approved or tested by classification societies.
markets
references
year
builder
owner shipyard
system supplied
ship
2015
Fincantieri
Comp. Iles Du Pon.
Le Lyrial
2013
Fincantieri
Comp. Iles Du Pon.
Le Soleal
2011
Fincantieri
Carnival Cruise
Carnival Magic
2011
Lurssen
Private
Topaz
2011
Mariotti
Seabourn Cruises
Seabourn Quest
2010
Fincantieri
Carnival Uk
Azura
2010
Fincantieri
Comp. Iles Du Pon.
Le Boreal
2010
Fincantieri
Comp. Iles Du Pon.
L'Austral
2010
Dynacom
Private
Dream
2010
Mariotti
Seabourn Cruises
Seabourn Sojourn
2009
Fincantieri
Carnival Cruise
Carnival Dream
2009
Mariotti
Seabourn Cruises
Seabourn Odyssey
2009
Fincantieri
Silversea
Silver Spirit
2008
Fincantieri
Carnival Cruise
Carnival Splendor
2008
CRN (Ferretti Group)
Private
Tacanuyaso
2007
Fincantieri
Carnival Cruise
Carnival Freedom
2006
Costa Crociere
Costa Crociere
Costa Tropicale
2006
Fincantieri
Costa Crociere
Costa Serena
2006
Fincantieri
Costa Crociere
Costa Concordia
2005
Fincantieri
Carnival Cruise
Carnival Liberty
2002
Mariotti
Seven Seas
Seven Seas Voyager
2001
Mariotti
Silversea
Silver Whisper
2000
Mariotti
Silversea
Silver Shadow
1999
Mariotti
Seven Seas
Seven Seas Navigator
1997
Fincantieri
Disney Cruise
Disney Wonder
1996
Fincantieri
Disney Cruise
Disney Magic
1995
Varco Chiappella
Classic International
Athena (Ex Italia Prima)
1995
Fincantieri
Princess Cruises
Sun Princess
1993
Mariotti
Silversea
Silver Wind
1992
Mariotti
Costa Crociere
Costa Allegra
1992
Mariotti
Silversea
Silver Cloud
1990
Mariotti
Costa Crociere
Costa Marina
1990
Mariotti
P&O Australia
Azura
1981
Italcantieri
Tirrenia

Lifts
Elevator
Dumb waiters

Clodia
1980
Italcantieri
Merzario
C.Te Revello/Saudi Quassim
1980
Italcantieri
Merzario
Andrea Merzario/Saudi Hail
1980
N.C. Apuania
Sultanato Oman
Al Said
1980
Italcantieri
Tirrenia

Lifts
Elevators
Dumb waiters

Domiziana