Overhead telescopic cranes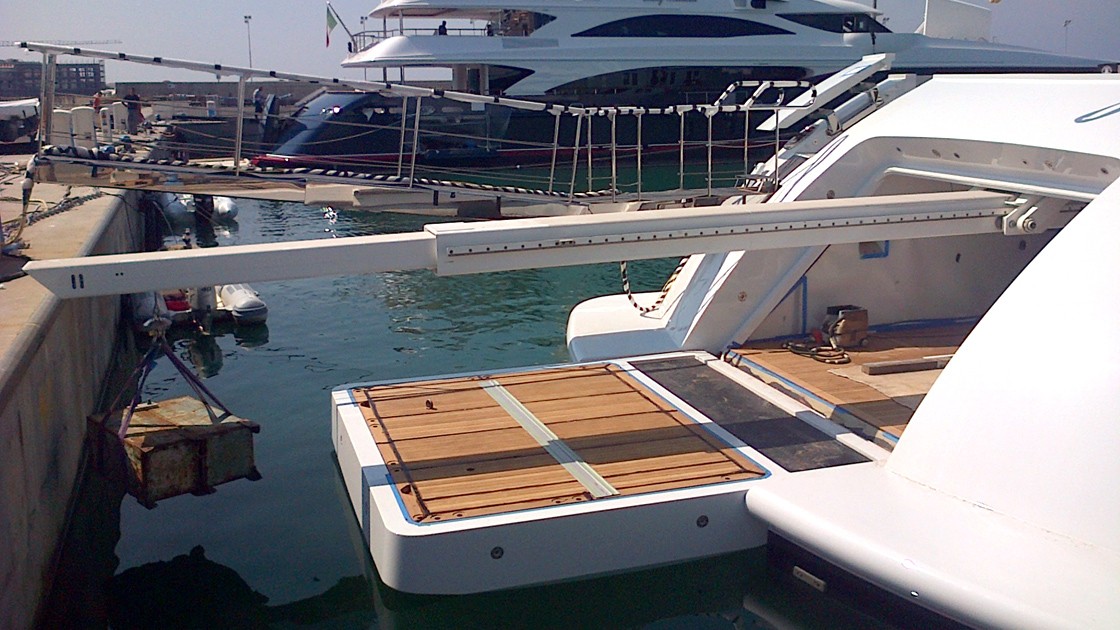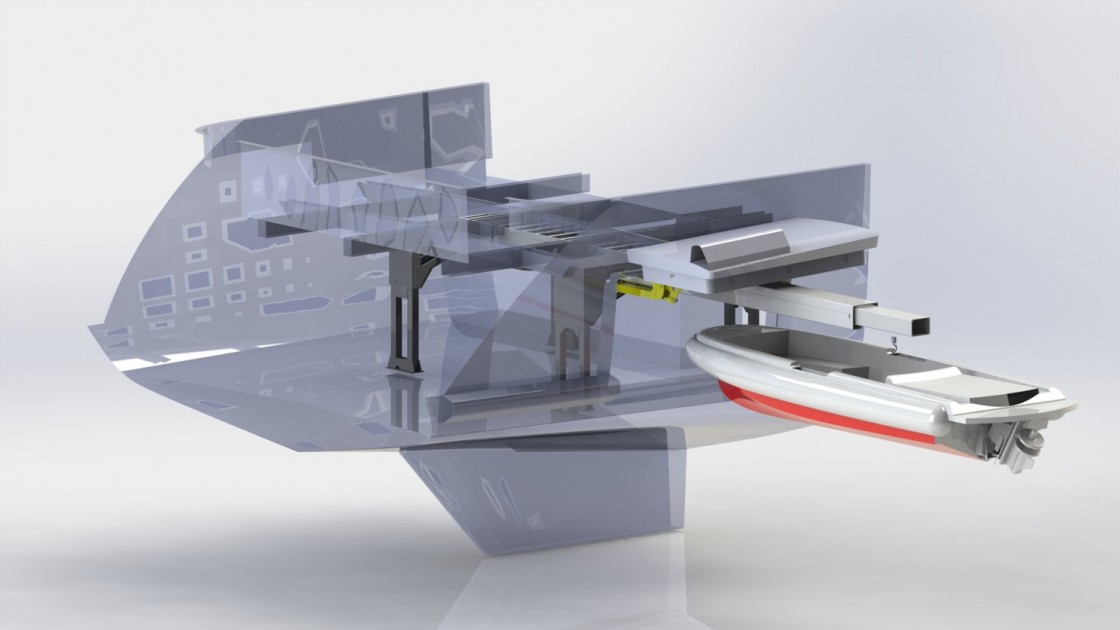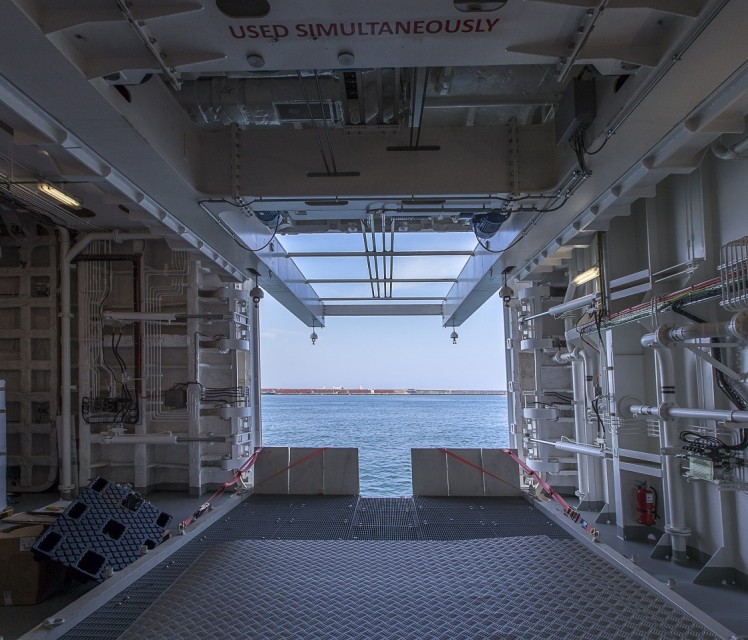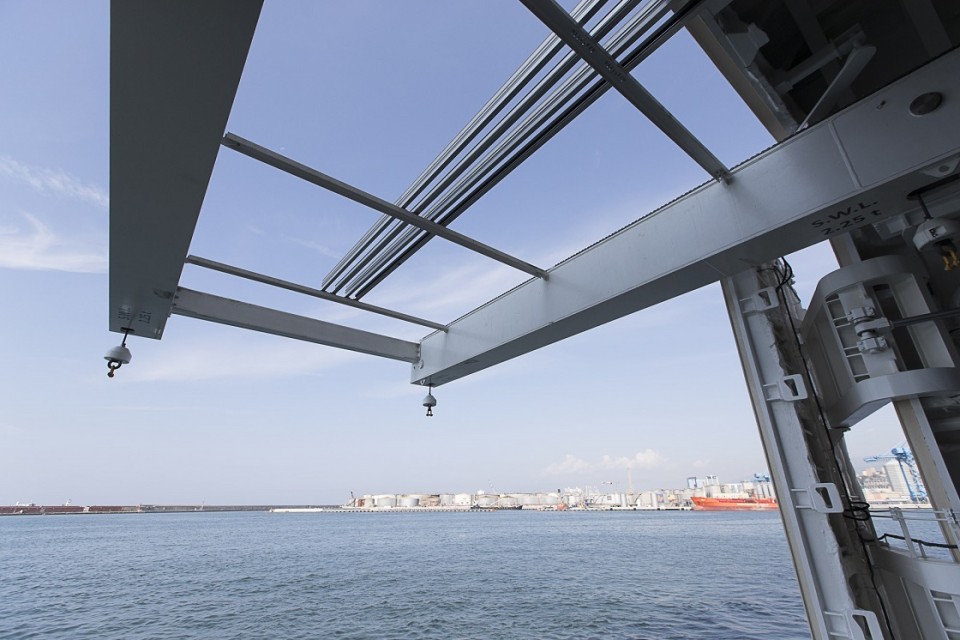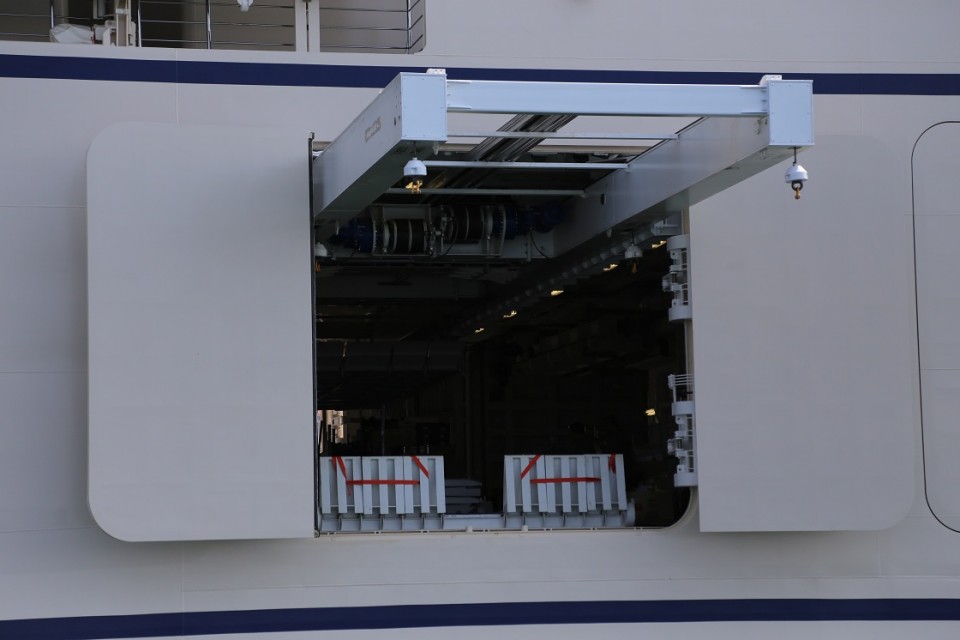 The SeaNet Group supplies standard and custom cranes to offer the best solution for every type of mega-yacht and to meet customers' needs.
The Group manufactures overhead telescopic cranes that are designed to move and put in the water tender, jet-sky and mini-submarine for use in mega-yacht's garage.
Our cranes can safely move weight from 1.000kg up to 20.000kg for 12m outreach and are manufactured tailor made to fit perfectly the tender garage of the yacht.
They are suitable to be used with:
transom garag
transom door transom garage
side door and bow garage
single side door bow garage
double side door
Our cranes are shipped complete with: electrical/hydraulic system hoist hook and rope suited for luxury mega yacht
Overhead cranes, main features:
SWL from 1 ton to 20 tons
outreach up to 12m
mega-yacht class finishing
in house testing facility for crane FAT
technical excellence in design
customized products to adapt to the design of the ship or building
maximum reliability and safety
production schedule and delivery dates respected
We can offer also: deck cranes for tender and rescue boat, and folding deck cranes installed in gunwale.
markets
references
| year | builder | owner shipyard | system supplied | ship |
| --- | --- | --- | --- | --- |
| 2016 | Mariotti | Private | | FULK AL SALAMAH |
| 2014 | Azimut - Benetti | // | | Vica |
| 2013 | Azimut - Benetti | Private | | Surpina |
| 2011 | Azimut - Benetti | // | | Lady Candy |
| 2011 | Mariotti | Seabourn Cruises | | Seabourn Quest |
| 2010 | Mariotti | Seabourn Cruises | | Seabourn Sojourn |
| 2009 | Mariotti | Seabourn Cruises | | Seabourn Odyssey |