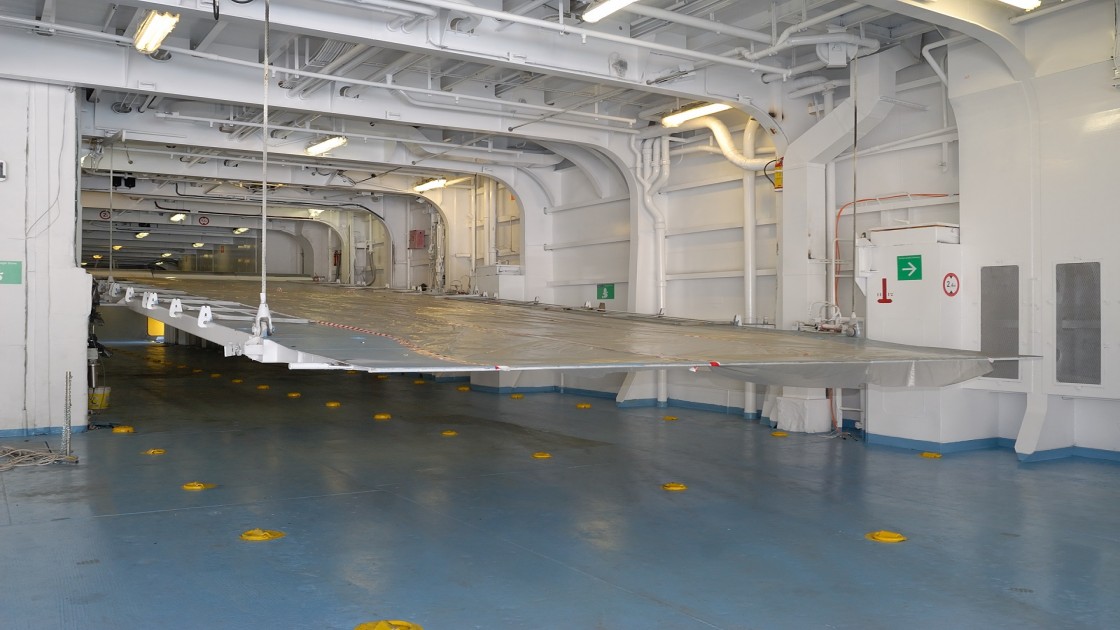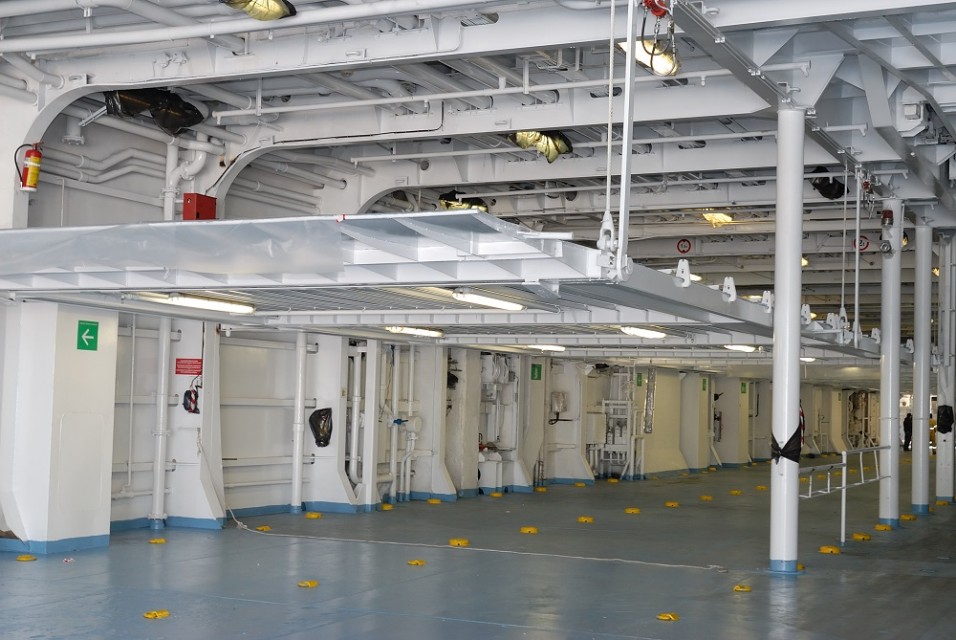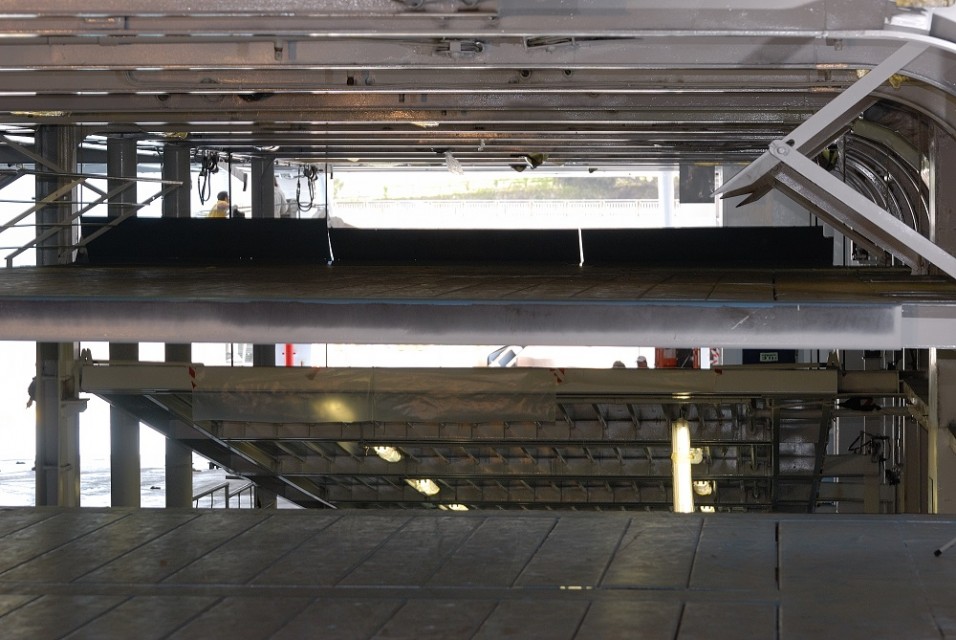 The modular car deck is among the last innovative and exclusive systems patented by SeaNet Group.
ROROs achieve maximum operational flexibility with SeaNet Group car decks, which can be deployed or stowed quickly as cargo requirements dictate.
Our car decks are designed and built for low weight and system flexibility.
With an all-in weight of 82 kg/ sq.m, SeaNet's solution weighs around 25% less than the lightest of any of its competitors worldwide.
Installed in components, it's fast, easy and ideal for refits.
Car deck structure: steel
Car deck lifting system: hydraulic jigger winch and pulley system