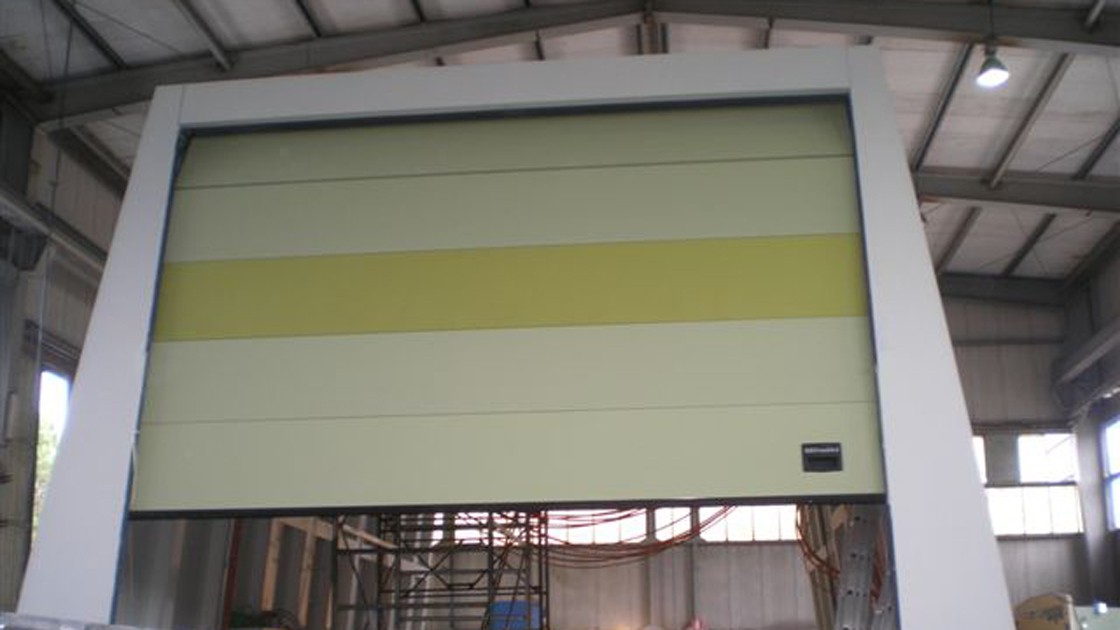 Rolling hangar doors are rolling door suited for helicopter hangar other hangar on board of naval vessel or scientific research vessel.
Hangar doors are designed to work on harsh environment like polar and tropical climate.
SeaNet Group rolling doors are Fire Certified for A-Class.
They are supplied with electrical or hydraulic actuators and control panel.
The door will be of roller curtain type with metal staves.
The handling mechanism will be able to prevent the door blade from falling in open position to prevent damages and injury of personnel.
The door can be stopped in any intermediate position, remaining safe in default powered mode and in manual/backup mode.
The Hangar door will be weather tight and it will minimize the ingress of water fuel and smoke when closed.
Hangar door, main components:
rolling-Hangar door
guides and wheels
dogging system
electric gear motor
remote control
backup manual operating system
de-icing system (on request)
markets
references
| year | builder | owner shipyard | system supplied | ship |
| --- | --- | --- | --- | --- |
| 2010 | Fincantieri | Uae Navy | | Asw Vessel |